Since 1917, Lions Clubs have offered people the opportunity to give something back to their communities.
The Garden Ridge Lions Club began its commitment to service over 48 years ago in 1973 and continues today by seeking out all forms of community need and developing ways to serve and satisfy those needs.

"WE SERVE"

.
​​
​
The Garden Ridge Lions Charities, Inc. directly supports individual children and families in need with our Thanksgiving and Christmas food baskets and toys at Christmas for children. We also work hand-in-hand with agencies and other non profit organizations.
President: Mandy Hagy

​​​
Copyright © 2021, Garden Ridge Lions Club, All Rights Reserved
Garden Ridge Lions Charit
ies, Inc.

is the charitable arm (501c3 Charity) of the Garden Ridge Lions Club.
Charter -
Donations


​​



​​​Upcoming Volunteer Opportunities:​​
​
"Where there is a need, there is a Lion"
The Garden Ridge Lions are always looking to recruit good men and women with serving hearts and a special passion to help those in need.

2nd and 4th Wednesday of each month @ 7PM

Garden Ridge Community Center

9400 Municipal Parkway, Garden Ridge, TX.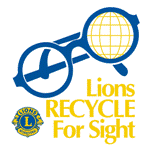 Congratulations to some of our newest Lion Members Cindy Crow and Michael Crow sponsored by Barb and Chuck Elia, Will Sharp sponsored by Jim Newbold.
Bill Swint presided the induction at the October 23rd General Membership Dinner meeting.
9400 Municipal Parkway. Donated glasses are shipped to a Lions Eyeglass Recycling Center where volunteers sort, clean and determine the glasses prescription strength. After packaging the refurbished spectacles are stored until they can be distributed, usually through humanitarian missions to developing nations.
DONATE USED GLASSES Including reading/sunglasses; (sorry no contact lenses), place them in the Lions Recycle for Sight collection box found in the Garden Ridge Library -
(Front L-R) Frank Rios, John Mitzel, Randy Maschek, Jim Newbold, Dave Heier, Steve Gallets (Back L-R) Dick Holloway, Jim Anderson, Vic Rodriguez, Mark DuBois, Terry Maschek, Cammie & Windell Cannon, Larry Thompson, Gavin Flores, Bill Swint.
The Garden Ridge Lions got their hands dirty at the Texas Lions Camp in Kerrville on March 7
during a camp clean-up event preparing it for summer operation. The Texas Lions Camp in Kerrville is dedicated to the perpetual enjoyment of children with physical disabilities, who have Down Syndrome and who have type-1 diabetes. Campers are able to attempt things that would normally be out of their reach, such as riding a horse, rock climbing, or just being part of a team.
​Blood Drive:
A note of THANKS from South Texas Blood & Tissue: We truly appreciate everyone who donated blood at the Garden Ridge Blood Drive in Sept 2021!
This event was a great success that resulted in a lifetime of thanks from us and the many patients you saved.Thanks to all!
We look forward to working with the City of Garden Ridge and the Garden Ridge Lions again.
-Your STBTC Team